Need a laptop with fast performance and a sleek design? So, the Acer Aspire 5 Slim A514 is really a good choice. This laptop has qualified specifications and quality. If you are interested in seeing more details regarding this current Acer laptop, please refer to the following information.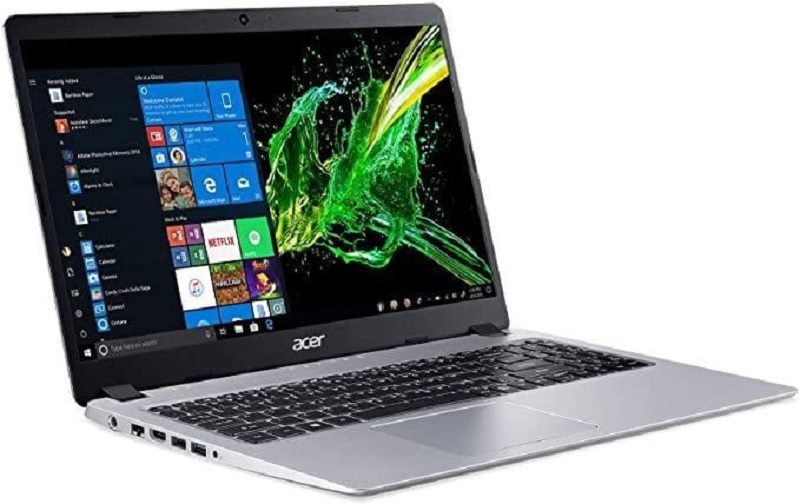 Acer Aspire 5 Slim A514 Laptop Review
This Acer laptop has qualified specifications and is in great demand by people. With a fairly competitive price, this laptop can be used as the ideal type for students to office workers. How, quite interesting right? So that you are even more interested, please refer to the review below.
Sleek Design and Decent Screen Size
This Acer laptop has a fairly slim design. For its own thickness, which is 17.90 mm and weighs only 1.49 kilograms. This combination makes this laptop comfortable to carry everywhere.
Qualified Performance
If asked about its performance, of course, there is no doubt. The Acer Aspire 5 Slim A514 laptop is powered by an 11th-generation Intel processor. With this power, this laptop can work hard and have better power efficiency. Then for graphics, this laptop relies on Intel UHD Graphics, but can also activate Intel Iris Xe if you have upgraded the memory to dual channel.
Well, the RAM embedded in this laptop is also quite good, namely 8GB DDR4. However, if you have made it dual-channel, then you can add 8 GB of RAM space in an empty slot. Then, for the storage embedded in this laptop, it reaches 512GB NVMe Gen4.
Equipped with IPS Screen
This Acer laptop has a 14-inch IPS screen with full HD 60Hz resolution LED-backlit TFT LCD. With these screen specifications, it is capable of producing clearer and sharper images. Not to forget, this laptop screen is also equipped with the Acer ComfyView feature which can reduce uncomfortable light reflections.
Equipped with a Fingerprint Scanner Feature
What's more interesting about this laptop is that it has a fingerprint feature on the touchpad. Now, with this feature, of course, it can support the security of laptop users so that they are not easily accessed by other people. This feature is also one of the advantages of this laptop.
The Laptop Keyboard Is Very Comfortable to Use
Not to forget, to support the comfort of its users, this laptop is equipped with an ergonomic and comfortable keyboard when used. The distance per keyboard is also in accordance with the reach of the hand, so it doesn't look complicated when used.
So, those are some reviews regarding this Acer Aspire 5 Slim A514 laptop. How interesting is not it? With qualified performance and equipped with an 11th generation processor, of course, this laptop is suitable as an option to accompany your daily work.