Axioo Saga 10 is one of the new laptops with qualified performance and a wide screen to perform various computing tasks that are quite heavy. Axioo Saga claims this laptop is able to meet the needs of video editing, and design projects to play various popular PC games such as Genshin Impact.
This means we can use this laptop for various daily needs. Its reliable performance and specifications are certainly able to make these various computing needs run smoothly without obstacles. So of course this laptop is perfect for professional users who prioritize laptop performance and capabilities.
That way, of course, this latest laptop product can be an option for those of you who are looking for a multifunctional laptop. Moreover, this laptop also has a price that is not too expensive. Then what about the specifications? Here we will discuss together the specifications.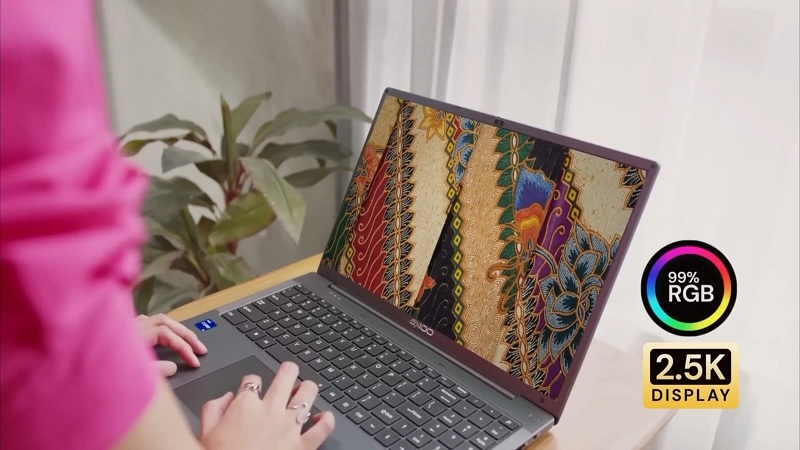 Axioo Saga 10 Gaming Laptop Specifications
Axioo Saga comes with an exclusive design that certainly looks very attractive and cool. The back cover is also attractive, especially with tough hinges that can be opened up to 180 degrees. There are also various important ports such as HDMI, Micro SD Slot, USB 3.1, LAN RJ45, and USB Type-C.
The screen itself uses a 16-inch IPS display screen with a resolution of 2.5K. The widescreen ratio is able to display sharper image details, especially with 99% sRGB Color Gamut image sharpness. So that the activity of playing games or editing videos certainly becomes more satisfying.
For power, Axioo Saga 10 gets support from the 12th generation Intel Core P-series. Actually, this laptop also comes with 3 processor choices, namely Saga 10 with Intel Core i3-1220P support (10 cores), Saga 12 with Intel Core i5-1240P support (12 cores), and Saga 4 with Intel Celeron N5105 support (4 cores).
Then for storage, this laptop uses 8GB DDR4 RAM which we can increase to 64GB. There is also dual storage SSD M.2 NVMe and M.2 SATA that we can increase up to 2TB. For the connection, this laptop relies on WiFi 5 to ensure smooth streaming of high-resolution videos.
In addition, it also ensures smoothness and speed in playing even heavy online games. Full-Size keyboard complete with a numeric keypad and spacious touchpad makes it easy for us to use it. There is also a Security Camera Cover feature that is useful for protecting user security.
With these specifications, Axioo Saga 10 is suitable for those of you who need a capable device for heavy activities such as playing games, video editing, and making designs.