Asus ROG Zephyrus M16 2023 can be one of the new gaming laptops with capable performance and offers many advantages from various parts. In 2023, Asus will indeed launch a variety of its latest gaming laptops which are certainly very cool and interesting.
For example, there are ROG Strix SCAR 16 2023, ROG Strix SCAR 18 2023, ROG Strix G16 2023, ROG Strix 17 2023, ROG Strix G18 2023, ROG Zephyrus M16 2023, ROG Zephyrus G16 2023, ROG Zephyrus G14 2023 and also ROG Zephyrus Duo 16 2023. From the laptop lineup above, we will discuss the ROG Zephyrus M16 2023.
ROG Zephyrus M16 2023 will come with various advantages from various sectors. Starting from the design or appearance so that the performance specifications will certainly not disappoint all users later. Well, here we will discuss together how the specifications of this laptop.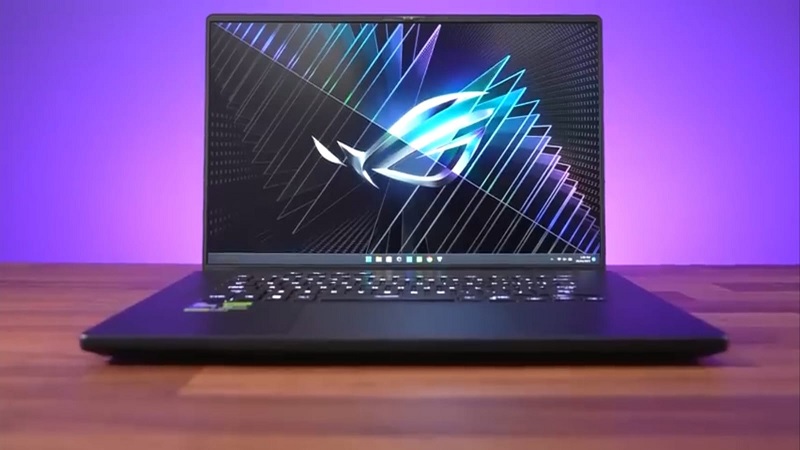 Asus ROG Zephyrus M16 2023 Specifications
This laptop comes with an elegant design and certainly looks cool especially the keyboard. Zephyrus M16 uses a ROG Nebula HDR panel with mini LED to display brightness up to 1100 nits. The screen is quite large, which is 16 inches its resolution reaches QHD with a refresh rate of 240 Hz.
Then the screen has been certified PANTONE Validated Display, NVIDIA G-Sync, and 100% DCI-P3 color gamut. Interestingly, the screen cover uses AniMe Matrix LED which can display a variety of animations. You can personalize these animations in the form of ROG logo animations, clocks, battery status, text, audio, and so on.
The device uses an Intel Core i9-13900H processor and a 16GB NVIDIA GeForce RTX 4090 GDDR6 GPU. Asus ROG Zephyrus M16 2023 uses up to 64 GB DDR5 RAM. There is also PCie 4.0 SSD storage up to 2TB which will certainly benefit users greatly.
ROG Zephyrus M16 2023 uses a GeForce 4090 series graphics card that has been equipped with a MUX Switch or multiplexer switch from NVIDIA Advanced Optimus. With these specifications, of course, this laptop is perfect for playing heavy games as well as for creating professional content.
The gaming experience becomes more exciting, fast, and certainly responsive. Moreover, this laptop also uses a Tri-Fan cooling system with Thermal Grizzly Liquid Metal which is able to keep the laptop cool. The battery itself with a capacity of 90 Whr with fast charging via USB Type C.
Then this laptop uses a chiclet backlight keyboard, 2 x Dolby Atmos tweeters, Hi-Res Audio, and Smart Amp technology and runs on Windows 11. Asus ROG Zephyrus M16 2023 displays very interesting specifications. Its various advantages make this laptop very worthy for gamers.